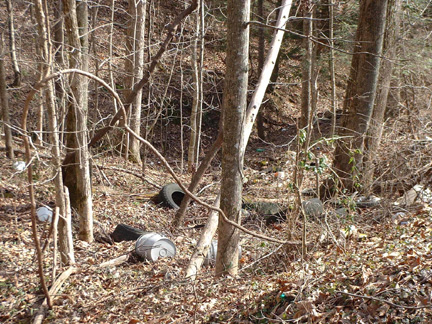 This page is about the clean up we are planning to do along Waterloo Road in the immediate vicinity of Spring Creek. These pictures show some of the trash that has been dumped illegally down the hill from the road. The total length of road that has been dumped from is between 1/16 and 1/8 of a mile long. The type of trash that has been dumped there ranges from the usual stuff thrown from cars to tires, carpets, carpet padding, and household appliances. We have gotten approval and help from the Overton County government to go in and clean up the site on March 6 and March 13, 2004 with a rain date of March 27. The clean-up will start at 9:00am at the site. We will have food, drinks, and prizes for all participants!
To get there from Cookeville head north on Washington Ave./TN-136 for 8.6 miles from 12th street. You need to turn off when you See Waterloo Road, which goes straight and has a sign from Friends of Spring Creek at its head, while TN-136 heads off to the left. Follow Waterloo Road for .7 miles down across the bridge and you will find people that can show you where to park.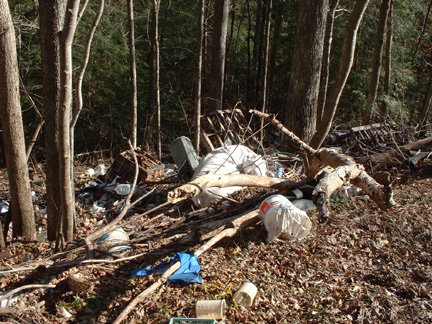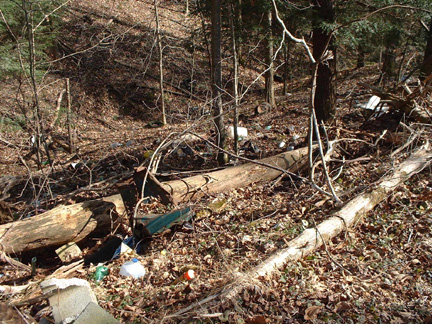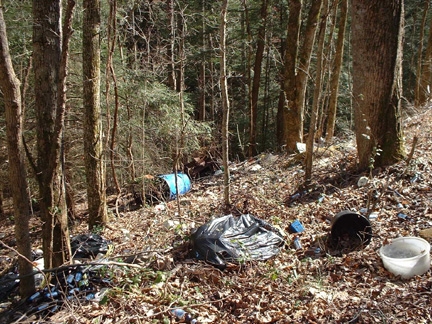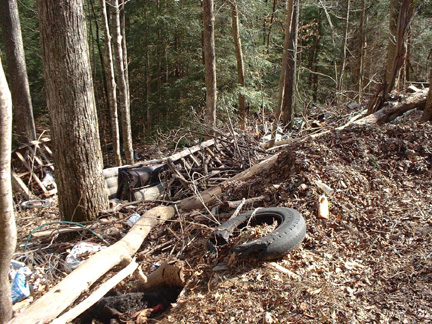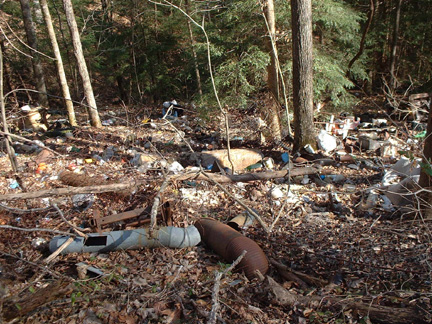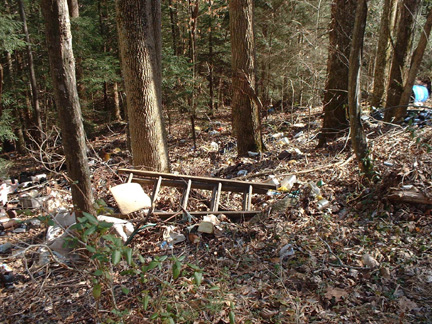 We hope to see you out there because we will need all the help we can get!
CLICK HERE to see pictures of the clean up